Cheap Flights to Hanoi
Are you going to book cheap flights to Hanoi? This below is some useful information including: fare, airlines, strategic time for booking... about which you are not able to ignore.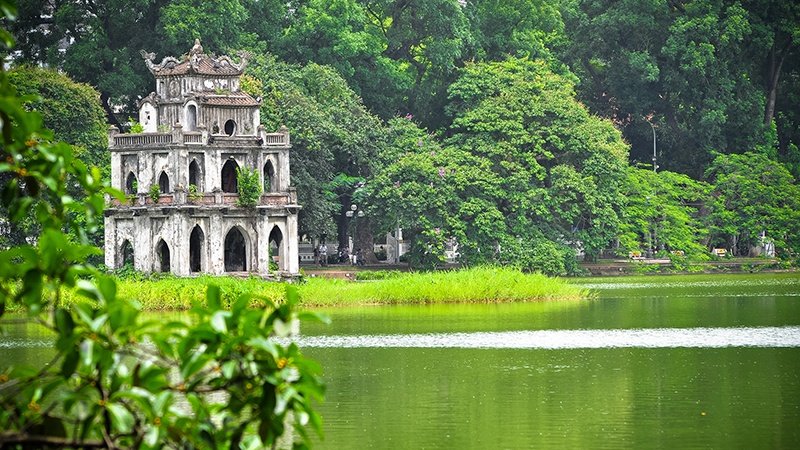 A corner of Hoan Kiem Lake
Noi Bai International Airport
Our flights will take you to Noi Bai international Airport located in Hanoi. Noi Bai international Airport is an international one serving for Hanoi and surroundings. It takes about 22 minutes to enter center of Hanoi from the airport. For travelling to center of Hanoi and vice versa, you can take taxi, or you can take bus of airlines parking T1 station.
Taxi price: from $20 to $40. Please click HERE to book.
Bus price: around $2.
The three current airlines which server flight lines to Hanoi are Vietnam Airlines, VietJet Air and Jestar Pacific. Besides, other international Airlines also exploit segments to Hanoi such as: Aeroflot, AirAsia, Asiana Airlines, Cebu Pacific, China Airlines, China Southern Airlines...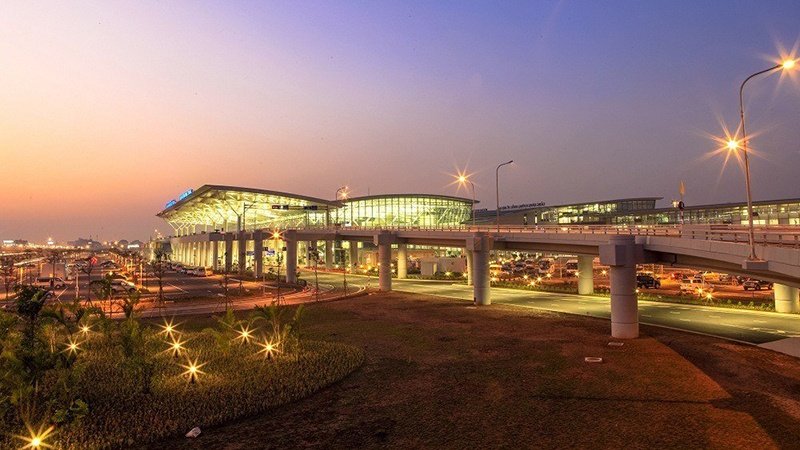 Noi Bai international airport
Flight Routes and Airfares to Hanoi
According to statistics, most of the international capital cities in the world now have flights to Hanoi. You can refer to the airfares on the popular routes below:
Note: Above is fares for one-way route in present time without Taxes.
Vnairline.org serve cheapest airfares for flight to Hanoi
Our Advice for Booking in Cheapest Fares to Hanoi
The three current airlines which server flights to Hanoi are Vietnam Airlines, Vietjet Air and Jetstar Pacific, in which Vietjet Air and Jetstar Pacific always have the cheapest fares for the flights to Hanoi. Vietnam Airlines usually serves with some higher fares; however, Vietnam Airlines is always appreciated on top because of their flight qualification, their fleets and high-quality services, accurate flight times...
Airfares to Hanoi are usually in the highest price on Tet Holiday and high season (from May to August).
The best airfares to Hanoi are usually applied for the periods after Tet Holiday, summer and period between September and November. To get ticket in the cheapest fares, vietnamairways.org advise you to book at least 2 weeks before departure time.
Book Flight Ticket to Hanoi on vietnamairways.org
Please access on vietnamairways.org to book ticket to Hanoi in the best fare. vietnamairways.org is an official and legal agency of Vietnam Airlines, Vietjet Air and Jestar Pacific and more than 300 international airports all over the world. You just need choose your expected itinerary in our website vietnamairways.org and define the number of passengers, our system will automatically show fares for your flights.
For payment guideline, please click HERE
vietnamairways.org guarantees to serve qualified flights with the best airfares to Hanoi.
DO YOU WANT TO TRAVEL TO HANOI?
Please contact us with the following contact information
Website: https://vietnamairways.org
Email: support@vietnamairways.org
Tel: (+84) 961 818 165